Here are the to 18 Shopping Destinations in LA for all your style inspiration.
1. The Grove LA Shopping Destinations For Your Style Inspiration: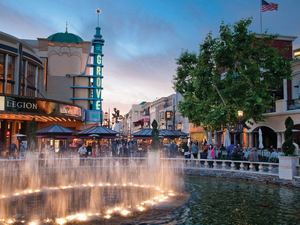 LA's most popular Shopping Destination – Opened in February 2002, The Grove was the place to visit for the latest fashion trends. The stores ranging from popular fashion brands like Top Shop, Splendid, Nordstrom, Sephora for your cosmetic needs and so much more. Visit the mall not just for the fashion but also for the experience. It's definitely a tourist spot in LA. The Grove feels like a luxurious, modern little European plaza. The Farmer's market is also near this mall so if you have plans to buy some food and ingredients alongside your fashion shopping needs. At night, see the dancing fountain, eat at some of the best restaurants and stroll around for the great ambiance that this place gives.
2. South Coast Plaza: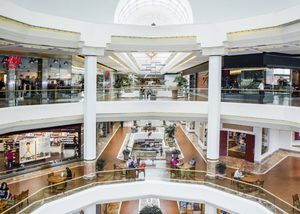 Endless rows of shops with almost 300 to choose from, choose from the latest fashion and style trends. Spoil yourself with 5 big departments stores like Sears and Saks fifth avenue that covers a wide range of fashion and styles. This mall is also the designer mecca in costa mesa find your rare clothing items not available in designer brand stores from other malls. It is a cool place to shop for your designer need. Visit it during the holidays for a more vibrant ambiance this place gives. Come here for designer brands as this one has it all under one roof. Find some of the rare designer fashion items in this mall and enjoy strolling as there are also a wide variety of stores to spark your interests.
3. Westfield Century City – LA Shopping Destination: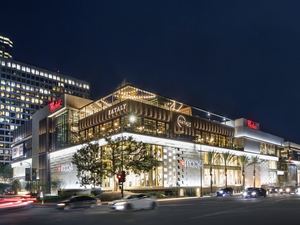 This mall is an open-air place to get your fashion needs. With an elite collection of fashion merchants, stroll around the mall as you find a vast variety of stores to look at. This place is recently renovated so expect a new experience when visiting this mall. The staff are friendly and will guide you throughout the mall. Parking is also free for the first hour. If you like shopping fashion with a big variety in an open-air environment, WestField Century City is the place to be.
4. Third Street Promenade: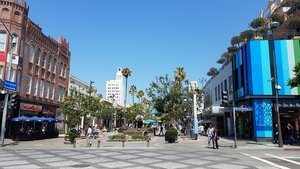 With the mall's close to the beach vicinity enjoy shopping with your fashion needs. Color, fashion, designer brands you name it it's here. It's a high end place complimenting the San Francisco pier. It's a nice outdoor mall to checkout the latest in styling and fashion. From high-end stores like 7 for all mankind denim, Bloomingdales to more affordable fashion options. International labels and stores like Fashion 21, Nordstrom and Disney for your children's apparel. This mall is a pedestrianized street full of high street fashion and luxury designer brands. End the day or eat while doing your shopping with cool bars and restaurants third street has to offer good for brunch or dinner.
5. The Americana at Brand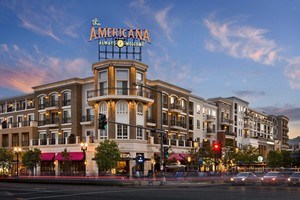 Do you love great ambiance and outdoor shopping? well The Americana at Brand offers unique fashion styling choices with an outdoor environment. This mall gives you European piazza style feel as you're shopping. The Shops are also high-end in this place perfect for you fashion needs such as Tiffany's, Nordstrom, Anthropology and Urban Outfitters. . This mall is far from ordinary and is worth a visit if your in Los Angeles. One of LA's most favorite Shopping centers
6. Hollywod and High land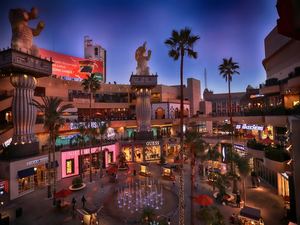 This mall is regarded as the ultimate Hollywood shopping experience. Dress like your favorite Hollywood actors with the selection available in this shopping mall. There is never a dull moment in this mall as it boasts famous tourist attractions such as the TCL Chinese Theatre, Dolby Theatre and The Walk of Fame. Choose you favorite styling designs with some popular stores available in this mall such as GAP, American Eagle and LA's only Virgin Megastore. This mall can be crowded but it is known for its legendary status in LA's best shopping malls. With a large selection of fashion, there's no end in selecting that perfect fashion style you're desiring for.
7. Beverly Center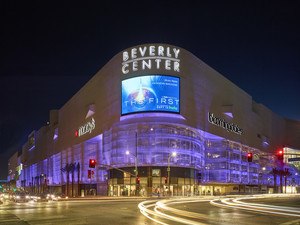 There are lots of designer brands for your styling inspirations to choose from in this shopping center. There are High end products at a premium price. With vast fashion styles to choose from like H&M and Uniqlo, Never run out of ideas. The stores are well stocked so expect that whatever you need they have it. Almost all major Designer brands are available in this mall. It is one of the most prominent names when it comes to shopping in Los Angeles. Beverly Center is one of the most iconic establishments in LA and is worth a look at if you are in LA. It is also regarded as the house of brands so you can choose many fashion trends that are available now in 2023.
8. Montana Avenue: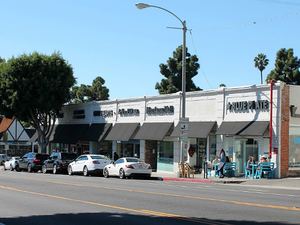 It is regarded as the shopper's paradise in Santa Monica. you will find the best high-end brands to choose from in this shopping center. Find your style inspirations with the best brands located here. It has 150 stores of apparel,jewelry and accessories. It also has some Home Furnishings to buy from. If you're tired of shopping because of the huge variety of fashion styles to choose from, you can eat at the available variety of bakeries, gelatos, organic and vegan cafes.
9. Atwater Village: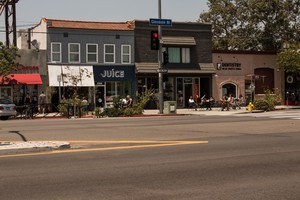 This shopping village is confined to the Glendale boulevard with some overflow on Loz Feliz boulevard. Fashion styles range from the most recent to the old. Enlighten your styling ideas with some choices from vintage to modern styles of fashion and accessories. There are a lot of designer shops available here so there are plenty of ideas to choose from.
10. West Third: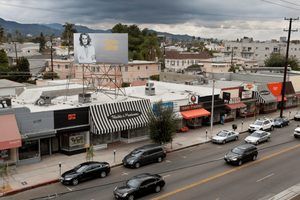 The Walk able shopping district in the busy Los Angeles, you would think you are in an afternoon shopping spree. This shopping center has over 100 stores to choose from. Enlighten your styling ideas with vast amounts of fashion and boutique stores that may interest you. Fancy strolling through the the stores as most trendsetting fashion styles are available here. You can find almost everything you need here at West Third.
11. Abbot Kinney Boulevard: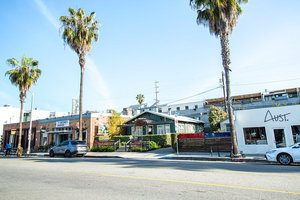 This place is perfect if you want styles that are vintage and bohemian. This is the place to be if retro styles are your interest. This place is filled with boutique shops and Bohemian Exchange (a trendy clothing exchange) clothing stores. This place would be perfect for those wanting some retro styles in their life. Foodies would also be delighted as a number of great restaurants are available in this place. Wabi Sabi, Gjelina and Joe's are some example of the restaurants you can visit.
12. The Citadel LA Shopping Destination: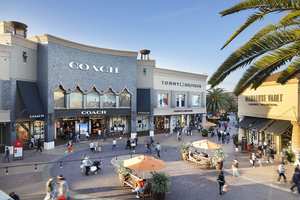 It is the place to be if you want an outdoor experience with plush clothing styles to choose from. If you are in Outlet shopping, this is the place to be as they are lined up. With a good range of premium shops, you can find varying styles in this place.
13. Los Angeles Airport Shopping Mall: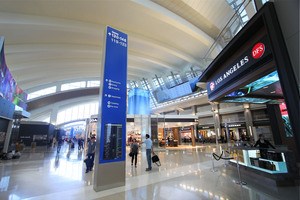 There's no excuse from shopping from the start. Shop with the best selections if you plan to come in LA. This Shopping Center has an exclusive list of designer brands, apparel, high-end watches and perfumes. Catch last minute styling ideas if you're boarding a plane from LA. This is the perfect place to be if you're near the airport or just want to see some great designer styling ideas if your coming or departing from LA.
14. Melrose Avenue: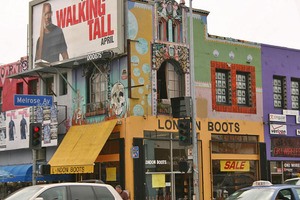 Los Angeles has many glamorous places to shop and this place is where you will find some of the best designer clothing. If you are into so pop art stuff this is the place to be. This place has some artsy and funky element styling to it. It is also instagram worthy so have as many styling ideas when you visit this place, The apparels, antiques, clothing and cosmetics have the same motif of being funky, suave and into pop art.
15. The Santee Alley: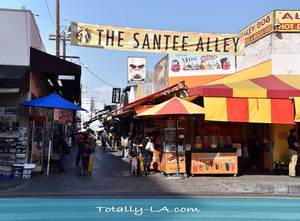 if you're on a budget look no further as Santee Alley maybe the best place for your styling ideas on a budget. It has a Huge flea market focusing on fashion such as clothing, accessories, footwear and cosmetics. It has a lively and busy atmosphere to it. There are a lot of style choices when you are visiting this place as there are a large variety of vendors selling in this downtown LA alley.
16. Robertson Blvd LA Shopping Destination: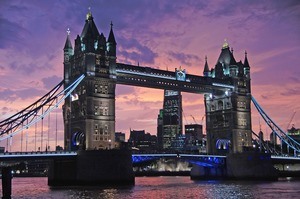 This is a famous shopping district where celebrities and also stargazers come to shop. Find what celebrity styling cues here as they mostly shop in this place. Take ideas from one of their stores as they have what most celebrities wear and what is trending in Hollywood. This also has high-end shopping outlets to choose from. This place makes styling inspiration to the top as most of the stores here are at a premium. Famous stores are available in this location such as Chanel MAC and Vince.
17. Rodeo Drive LA Shopping Destinations For Your Style Inspiration: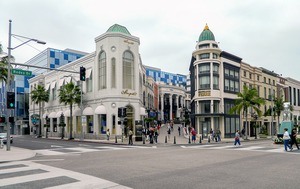 This one is a posh shopping district located in Beverly Hills. Celebrities are no uncommon here. Take styling cues from one of the best as celebrities come here to also have ideas on what would be their next fashion trend. This is one of the fanciest shopping places in Los Angeles. You wil find all the High-profile brands here. Some example of the brands available are: Versace, Jimmy Choo to Tiffany & Co. This place is also a top stop for taking photography in Los Angeles.
18. The Commons At the Calabasas: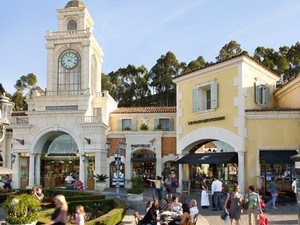 If you're fond with nature and greenery this is the perfect place to be in Los Angeles. This place has beautiful gardens, Mediterranean Styled architecture and fountains. This place has some of the best ambiance of shopping. There are also a lot of celebrities hopping in this place. Choose brands such as Sephora and Kate Spade. Go here if you want shopping experience redefined and find unique styles in fashion and apparel in this place.